Our Services
Services
Medical & Lab
---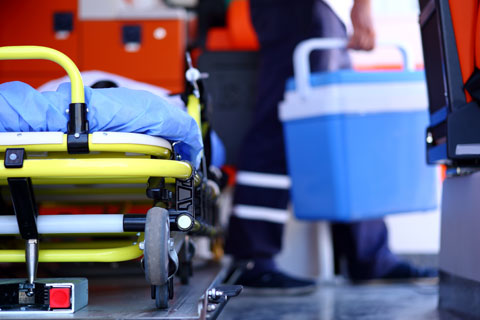 This service is ideal for customers in the medical industry to ensure they remain in compliance with federal regulations while transporting hazardous material. Our clients are extremely confident in our organization's understanding and practice of transporting material of this nature. We can ensure that each medical specimen is handled with the highest standards, delivered on time and with a sense of urgency.
Our client base includes, but not limited to:
Hospitals
Medical, Clinical, and Analytical Labs
Blood Banks
Public Health Department
Dental Offices/Labs
Engineering Groups
Law Practices
Pharmaceutical and Professional Offices
Medical Suppliers
All uniformed associates are drug tested with background checks and are extensively trained upon hire and thoroughly tested in their knowledge to ensure proper handling procedures:
Our drivers utilize medical transport bags, which meet OSHA and US DOT 49CFR 173.6 criteria for shipping diagnostic specimens and biological products by ground courier transport.
Keeping public safety as a top priority, all medical courier drivers carry bio-hazard spill kits.
Our drivers know the importance of maintaining various specimen temperatures and when requested, carry dry ice and coolers if needed.
Specimens can also be transported in multi-compartment coolers for ambient, chilled, and frozen specimens.
All Medical & Lab pickups and deliveries are managed and monitored by our professional staff. We utilize scanning, bar codes, and tracking to ensure specimens and samples are being properly handled.
CS Logistics ensures that HIPPA secure chain-of-custody procedures are followed and patient confidentiality is protected. All drivers sing a HIPPA confidentiality agreement that will ensure patient safety of sensitive material.

Daily scheduled routes, fill-in coverage of your in-house routes
Metro STAT/Emergency, and routine delivery service 24 hours a day, 365 days a year.
Use CS Logistics For:
Diagnostic and infectious medical specimens
Organ and tissue transplants
Blood products
Medical Supply Delivery
Hospital Deliveries
Pharmaceutical Deliveries
Doctor Office Critical Interoffice Mail
Specimen Deliveries
Surgical Instrument Transportation
Medical Home Delivery
Oxygen Transport