Our Services
Services
Courier & Messenger
---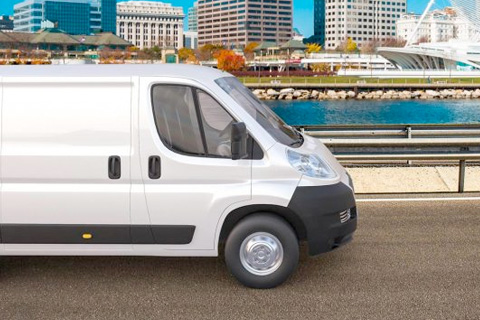 At CS Logistics, we don't believe in a one size fits all approach to business. Same-Day courier service is recommended when you need package delivery in a timely fashion. Customers that can take advantage of this service include (but are not limited to) legal firms, advertising organizations, manufacturers, and printers. Use CS for secure pickup and delivery of your packages, mail, and parcels throughout our extensive service area. We offer numerous service options and can also create custom solutions for all your transportation needs.
| | |
| --- | --- |
| On-DemandHot Shot | All Day – Order by 9:30am for Delivery by 4:00pmRegular – 5 Hour Delivery Window (Plus Drive Time)Priority – 3 Hour Delivery Window (Plus Drive Time)ASAP – 1 Hour Delivery Window (Plus Drive Time) |
| Dedicated | Dedicated vehicle services are provided for customers who need a vehicle and driver for a specific task. Drivers arrive at a precise location at a time specified by the customer and work until the assignment is completed. |
| Notary | There is no industry that requires more reliability than the legal industry. We understand the consequences of missing filing deadlines. Several of our drivers and office staff have been trained and certified as Notary Publics to provide additional service to our customers. An associate will arrive at a specified location to deliver a certified Notary Public signature and stamp. |
| Holiday | Holidays are disruptive for many businesses. CS knows from experience that some of your customers and suppliers will have extraordinary needs during this time. CS plans for this and schedules extra back-up associates to insure your needs are met. We would be happy to work with you on a schedule that fits your holiday needs. |
| Coverage & Backup | We have the staff, fleet, and expertise to fill-in in the even of an in-house shortage or emergency. |
| Broker | We are bonded and DOT (Department of Transporation) licensed and have access to a vast network of carriers to meet any of your needs. |
| Indirect Air Carrier (IAC) | IAC service allows us to service customers whose shipping needs include transportation to commercial airlines as well as to cargo carriers and charter services. CS Logistics, Inc. has completed extensive training and has received the required clearances to work with known shippers across the nation to ship cargo anywhere necessary via next flight out. |
| Next Flight Out (NFO) | Next Flight Out is a service that allows our customers to take advantage of the national commercial air traffic system in order to send cargo shipments anywhere in the nation while adhering to all the Transportation Security Administration's guidelines. CSL will take care of all the legwork to get your package from the shipping point to the recipient anywhere in the country. |
| TSA | CS Logistics is a TSA certified carrier and is in compliance with all rules and regulations of the Transportation Security Administration. |
Courier Drivers:
Our most valuable assets at CS Logistics are our associates. Our vision, "to provide our customers with reliable cost-effective delivery solutions," can only be achieved with their skills, commitment and continuous improvement. We employ over 150 professional, experienced and friendly drivers who will go the extra mile for you.Our human resources policies and initiatives are the foundation for a mutually rewarding relationship between associates and CS. Low turnover and long-term relationships with CS speaks volumes regarding our associates' job satisfaction. All associates are required to operate according to CS's high standards and follow strict guidelines when carrying out assignments. Human Resource initiatives at CS include:
Hiring Qualifications
Background Checks
Selection Process and Criteria
Orientation and Training
Medical Samples & Supplies Training
Mentor Program
Ongoing Performance and Evaluation
Continuing Education and Training
CS Logistics strictly adheres to our drivers maintaining a professional image by implementing the following:
Drivers carry a current, company-issued identification badge and are bonded.
Drivers wear the professional company uniform (CS Logistics top, dark khaki pants with comfortable/safe shoes and his or her associate badge).
Benefits:
Reduction in payroll, taxes & insurance
Eliminate your personnel problems (turnover, illness, vacations, etc.)
Eliminate all overtime costs
No EEOC complaints
Your day-to-day management headaches are virtually eliminated
More time for you and your team to concentrate on your "core" business
Eliminates all vehicle expenses
In the event of a breakdown or accident, CS responds quickly and provides a professional backup
No workers compensation claims
No more temporary personnel or vehicle rental bills
Increased Profit